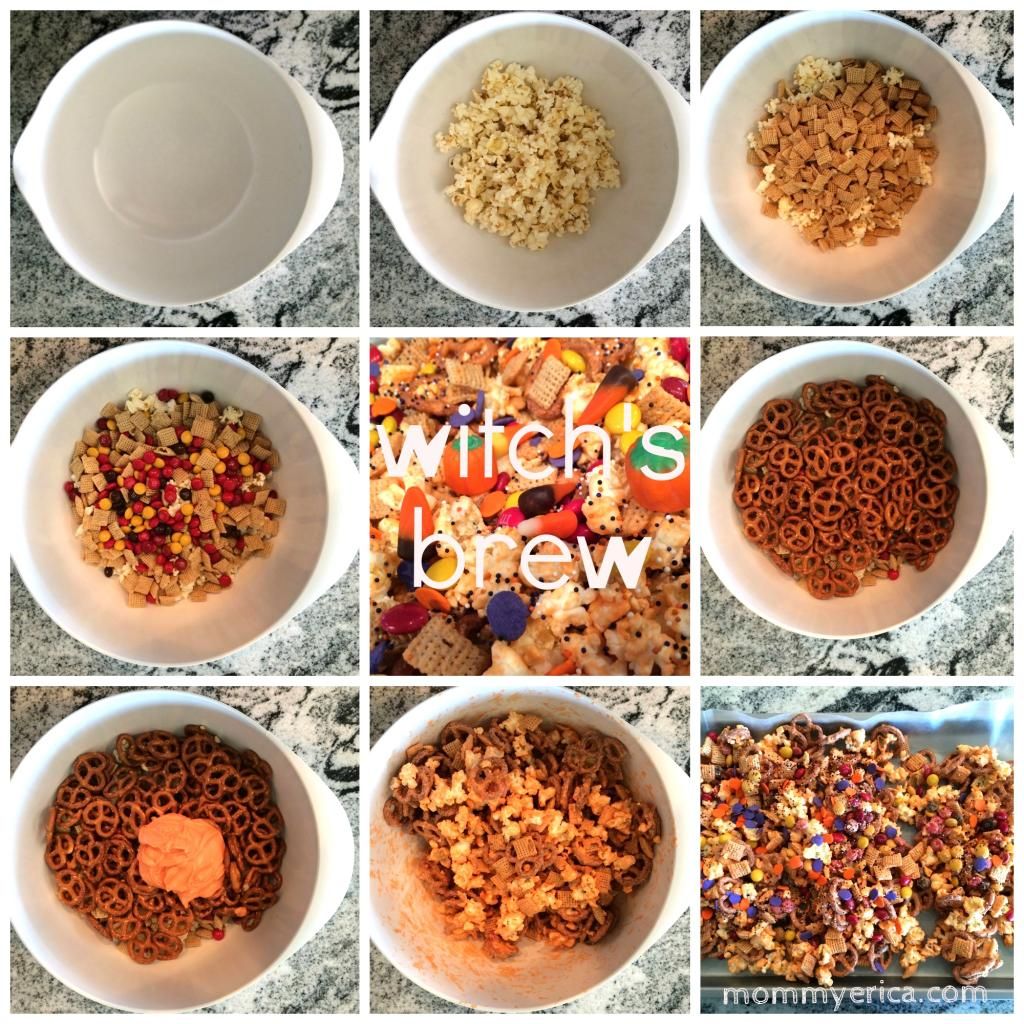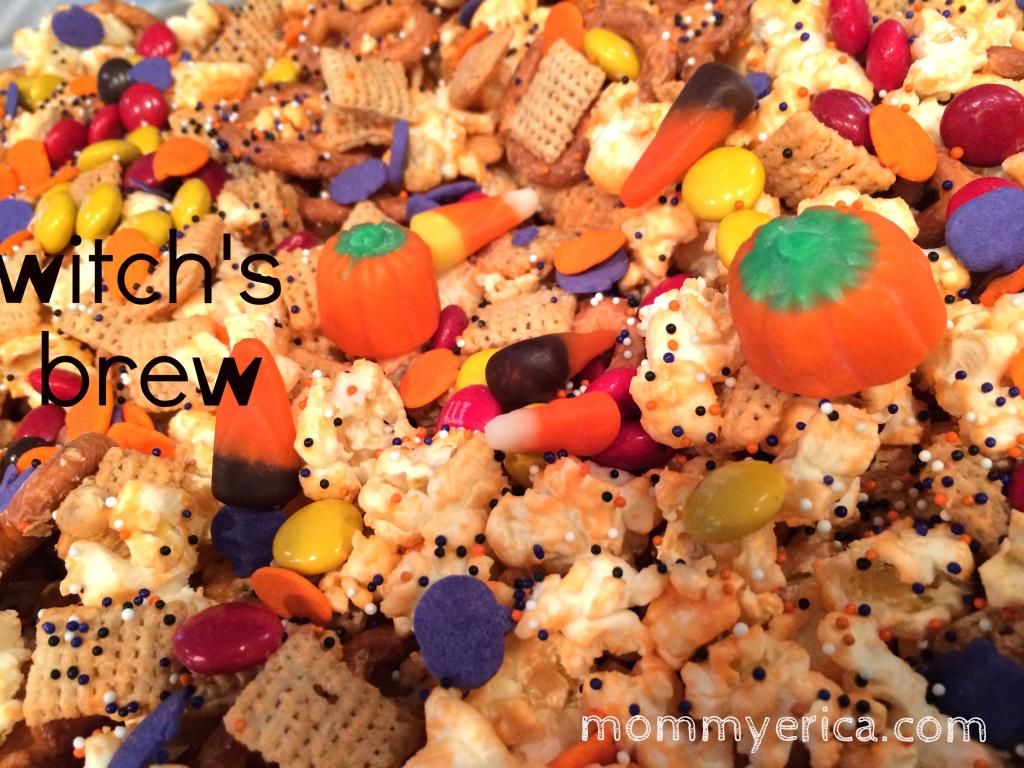 One of my favorite parts of throwing a party is creating favor bags … for this year's Skeleton Soiree, we gave our guests little bags of Witch's Brew as their favor. Super easy to make …
Take a bowl.
Add some popped microwave popcorn.
Add Rice Chex Cereal.
Add M+Ms
And Pretzels
Then melt white chocolate squares (we did orange) and mix up
Spread on a baking sheet lined with waxed paper. (Add Sprinkles)
Let it dry and then bag it up. Super easy and a great party treat!